Baby Diapering, A New Mum's Experience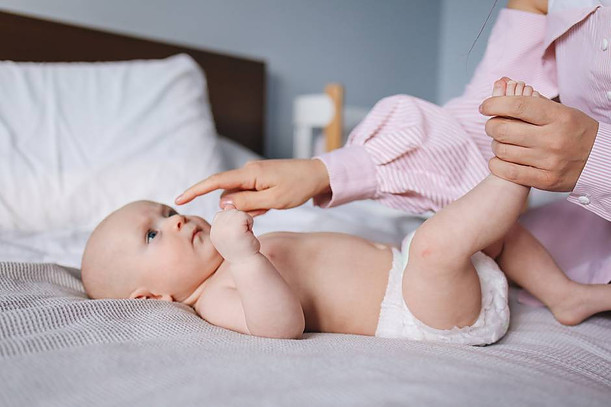 Baby diapering  for  a new mum  is  about learning, a few glitches here and there, and getting it right, eventually.
Pre-covid 19, maternity hospitals  organised free  antenatal classes to prepare  new parents  for labour, breastfeeding and how to care for their newborn.
Online antenatal classes have replaced face to face sessions  in most maternity hospitals  for now, since the pandemic.
Maureen, mother of three weeks old  twin girls, had  her own classes, online.
She said her hospital in Belfast is offering  a "no physical contact" antenatal classes at the moment.
Regardless of this situation, you are never left alone.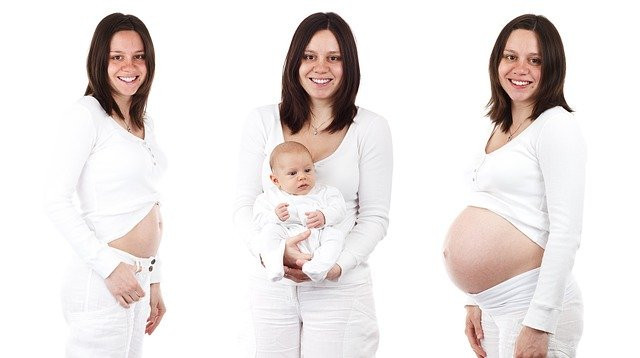 After delivery and while in hospital, midwives provide post-natal care and support like how to bath your baby, change nappies, properly position your baby for breast feeding and so on.
Upon your return home, a midwife would visit  to give  additional post-natal support  to help ensure that  you  and your  baby are well settled. This  support is usually given for  up to at least  10 days.
Sometimes, even with all the support, you may still doubt your ability as a new mum. Don't worry about it, it isn't unusual.
Most New Mums Doubt Themselves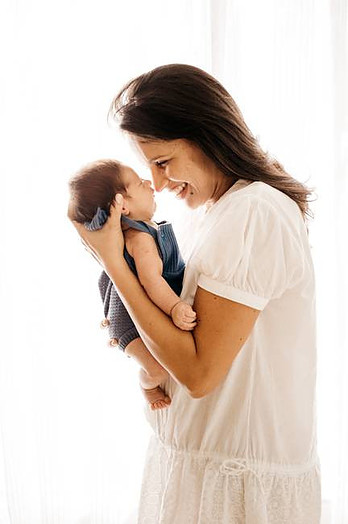 I still remember when I popped out my eldest child, 23 years ago.
The first thing I noticed about her, when the midwife handed her over to me in the labour room, was her intent gaze.
Those little eyes stirring  back at mine, soon turned  my excitement  into an overwhelming feeling of inadequacy.
It dawned on me momentarily, that the bundle of joy that had just been handed back to me, was  both a delight and a lifetime of commitment and  responsibility.
I began to doubt myself. I feared I didn't have what it took to nurture her into a healthy happy child.  All I kept asking myself was:
Ibi, can you do this?!"
At that point, it was either a sink or swim decision for me. I decided to swim.
I trusted my gut feelings  and got better with each passing day.
I must also add that I had great support from family and friends.
Please  know that as a first time mum, there is no such thing as a stupid question.
Ask as many questions as you see fit. It's better to be sure than to work on assumptions.
Also, be rest assured that you don't have to know everything in one day, you don't have to be an expert.
With that said, if at any point, you still continue to have strong feelings of self-doubt or inadequacy, please don't hesitate to ask for help.

You Don't Have To Be An Expert
The beautiful thing about being a new mum is that you would soon learn from practice and experience,  what works or doesn't work.
After that, you will fly through  without even thinking about it.
Mistakes like wearing the diaper backwards is very common, especially if you've never had any prior experience with babies.
Just know, you are in  good company, so don't beat yourself up. Rome wasn't built in a day, as they say.
Today, new mum Jules, mother of a  23 month old toddler, will be sharing her diapering experience with us.
Remember, these are her personal conclusions based on what worked or didn't work for her.
Everyone's experience is different yet a great learning resource.
Jules's Diapering Story…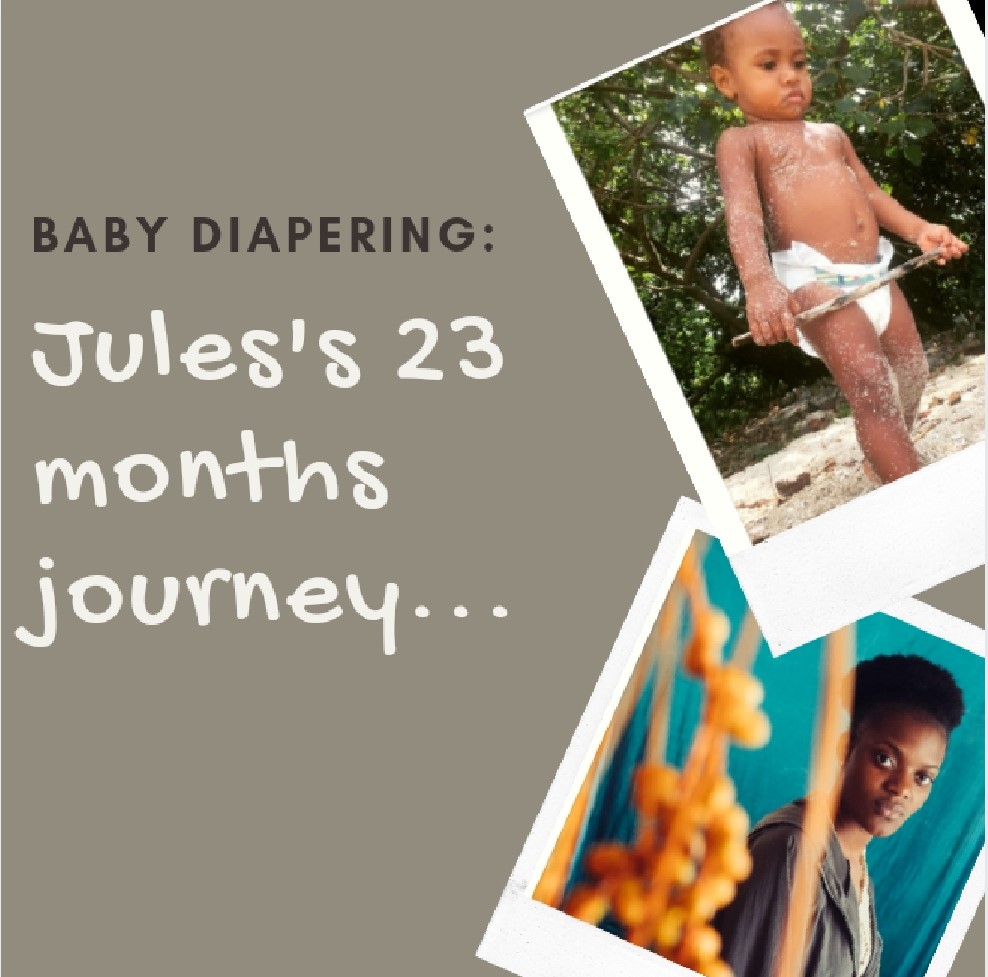 The First Few Months…
For the first few months of my newborn's life, I used Pampers because that's what people advise you to use with newborns. I used Pampers and Water Wipes, the wipes being a recommendation from a friend.
I wasn't the biggest fan of Pampers for the simple fact that they did not always contain his explosive nappies. And I spent several moments of that period of time having to soak vests and onesies or hand washing them. Napisan came in very handy for his whites and was a good presoak, along with Vanish Pink.
Pre Soak…
You have to pre-soak soiled items/white. What worked for me was leaving it overnight or  a day or two. In terms of smell, you will need to change out the pre-soak water and contents, so re-add Napisan + detergent.
Handling Explosives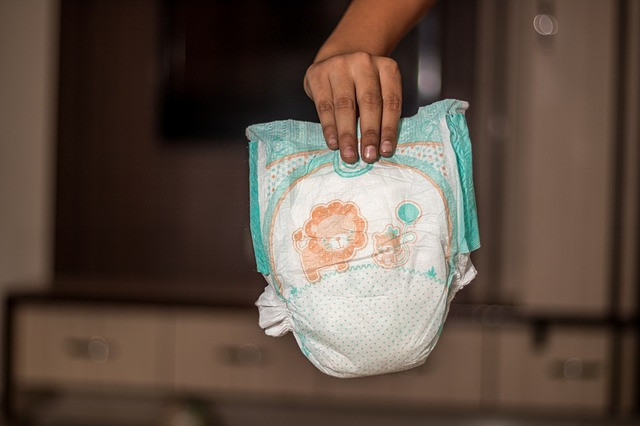 Anyway, as time went on, I soon switched to Lidl's Lupilu nappies and essentially their wipes too. The Lupilu nappies I found were able to handle his more explosive soilings and they were cheaper too.
The only real issue l had with these nappies, was when my son would have leakages through  his clothes. In some cases, his nighttime nappy had not been on for longer than a few hours yet  he had these leaks.
A friend however, soon pointed out that the issue was that my son was probably ready to move up in size, even though he still  fitted into  his nappies and  was under the weight guidance for that size. True enough, she was correct.
Preference
Water Wipes are phenomenal. I felt secure with them. My only issue was the price. At £2:25 per pack, it was too steep. It only made sense to switch to Lidl wipes as l was already buying their nappies. Plus, their pack of 4 wipes was reasonably priced.
Lupilu wipes are good. However, I will say Mamia wipes contain more, and have more water consistency in them as opposed to Lupilu.
Both Mamia and Lidl nappies are equally ranked with me, they both do the job and are reasonably priced.
It's All About Learning and Discovering
Jules's experience is typical of most new mums. It's all about learning, discovering, rediscovering and  constantly trying out things.
I wish with a newborn baby comes a manufacturer's manual of dos and don'ts, and  whens and  hows, to  help guide  us through every whimper.
The cheering news is ,as  the  days  go by, you better understand what your baby is trying to communicate with every cry.
Thankfully too, your local health centres and maternity hospitals have more than enough resources to help you along the way.
Finally, I will say, always seek professional advice when in doubt, unsure or concerned about anything.
Please leave a comment or better still, share your story.