12 Things You Need To Know Before You Buy A Pram
Shopping for a baby carriage may appear to be a walk in the park at a glance but don't be fooled, it could very well be an extremely confusing venture unless you're aware of the 12 things you need to know before you buy a pram.
Not A walk In A Park
On the surface, a pram, a pushchair, a buggy, or a stroller is simply a four-wheel mobile device with a handle used to push babies around.
Although in reality, they vary in feature, style, size, weight, and price, people sometimes refer to them co-terminously.
This makes things a little confusing to a first-time buyer.
Without a prior knowledge of the differences between them, you could be headed for a very frustrating shopping experience.
As important as knowing the differences, is to know which is most suitable for you and your baby.
In a more general sense, not every new mum would need to use a pram or stroller to move baby around, typically because of her environment and cultural preferences.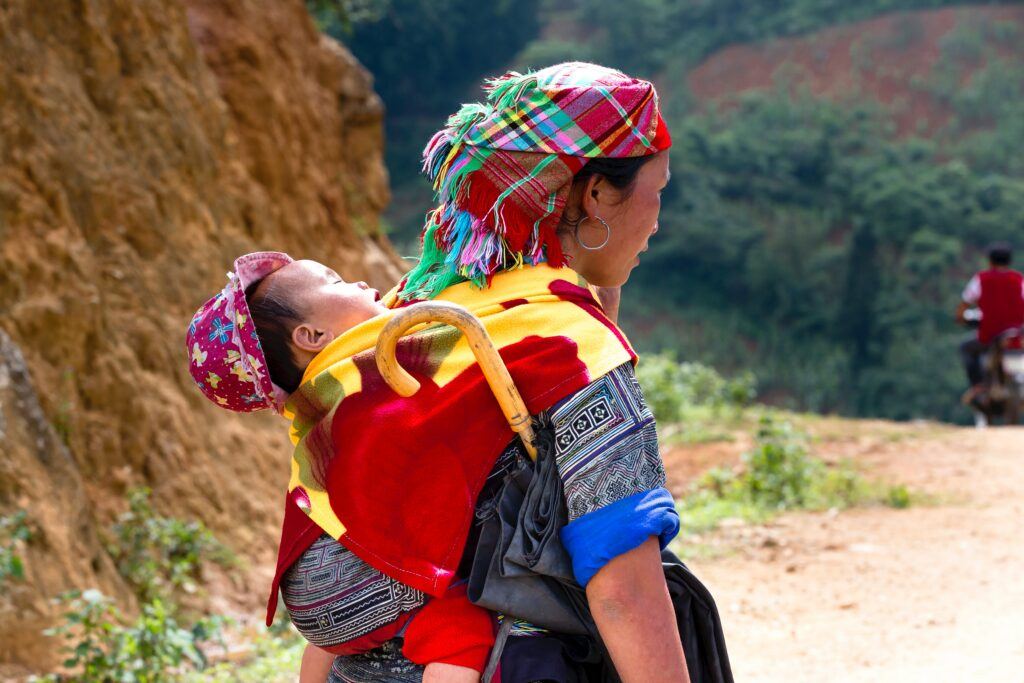 But if you live in a society where   pushchairs are a staple, then it's important to be guided on how to go about getting them as they are not only a necessity but can be pricey too.
Before we talk about the 12 things you need to know before you buy any of them, let me tell you about my personal experience as an illustration.
And please note that I will be using the terms pram, buggy, pushchair and stroller interchangeably.
My Stroller Story…
I used to take my nephew, George, for a walk occasionally in a stroller when I was a teenager.
In my part of the globe, there is no real necessity for strollers save for some expatriates and a few others who used to strut around the Government Reservation Area (GRA) pushing their babies in strollers or prams in the evenings, years and years ago.
Otherwise, it isn't really a common practice due to our town planning peculiarities.
Besides, we have our way of carrying our babies around.
Personally, I had no need for a pram or stroller for my first two children except when I went away on holidays.
As expected, I was largely uneducated in pushchairs affairs until I had my third baby.
It was only then that; I was introduced to the mazy world of shopping for a stroller.
I Was A Stroller Novice…
Being a stroller novice, meant that I didn't buy one until after my baby was born.
This was largely because I was unaware of the fact that there were different types of pushchairs out there.
I also had the erroneous belief that I could pick up just about any baby moving device from a shop and would be as happy as Larry.
How wrong I was!
I really don't remember much about the first pushchair I purchased, save for the fact that it had no extra accessories like a rain cover or a foot muff. But I recall being quite happy with it because it was light, easy to maneuver and could fold with ease.
I was consoled by the fact that mine was a walk in the park when compared to my friend's one.
The Red and Black Pushchair (TRBP)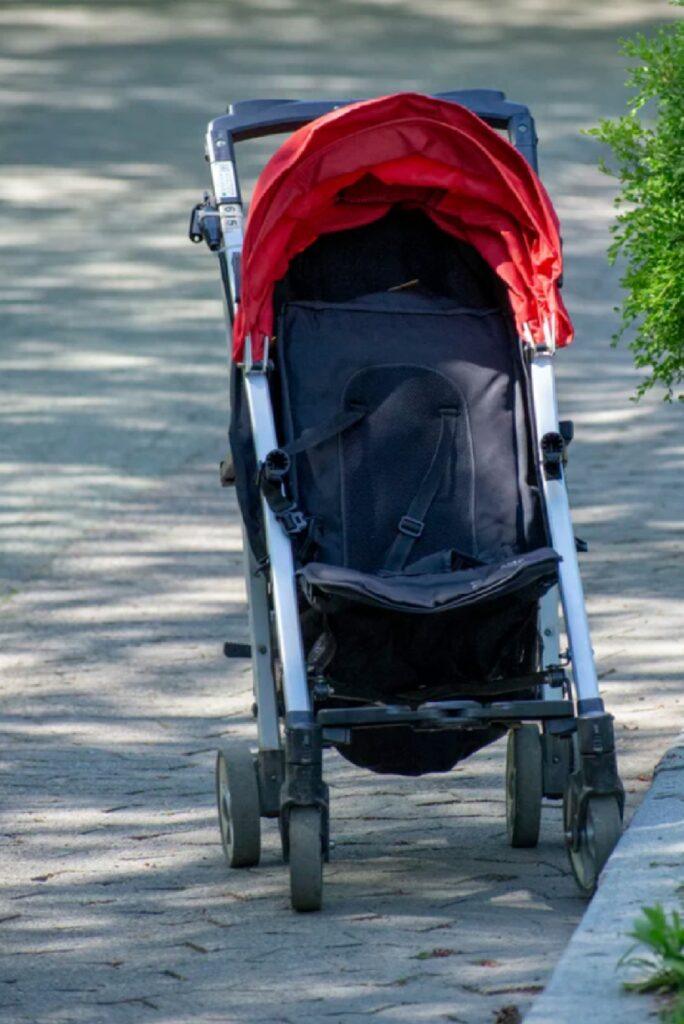 My friend had a bulky red and black pushchair (TRBP), I wouldn't forget in a hurry!
It was big and heavy with wheels that had a mind of their own. They would never go in the direction you wanted them to.
While mine was easy to use and was suitable for bus and train travel, the reverse was the case for TRBP.
TRBP was a nightmare. It could hardly ever go through narrow doorways.
It was bulky, difficult to maneuver and always in the way whenever my dear friend came over for a  visit.
Her pushchair was a battle for anyone else to use. Her husband had a tough time dealing with it. We all heaved a sigh of relief when she finally got rid of it.
With this experience under my belt, you would think, I would have learned a thing or two about what to look out for in a pushchair but as they say, old habits never die!!!
Old Habits Never Die!!!
10 years after that in 2010, I had my fourth and last baby. You would think I had learned my lesson, right? No!
This time, it was worse. I didn't get a stroller until after my baby had arrived like I did the last time . Only now, a good friend of mine, came to my rescue.
She gave me a buggy. She got it from a friend, who got it from another friend. To be exact, we didn't know how it came about.
Anyway, I was desperate at that point and was willing to make do with anything. I was practically immobile, I needed something to move around, especially to attend my postnatal appointments.
As expected with this buggy, it was the same old story, an embarrassment, more or less.
The Buggy Called Embarrassment
I named the buggy, Embarrassment. It was a bad buggy! It had the two terrible traits; difficult to use and a very cranky personality- one day, I would crack its code, the next day, we would act like strangers.
The buggy and I,soon entered into this predictable pattern that continued for a while until one winter day…
One Winter Day
On this day, I went out to do some pre-Christmas shopping when lo and behold, Embarrassment decided to throw its usual tantrums.
I had been patient and tolerant for a long time but on this particular occasion, something inside of me snapped. I had had enough.
Fortunately for me, I was in a shopping mall. So I walked into a baby shop and without a plan, budget, product knowledge or lifestyle considerations, I got myself a new stroller within a price range I could afford.
The downside to it was that, I wasn't sure of it's features or whether it came with extra accessories.
I didn't know what to ask for, neither did I have any particular preference. At that stage, anything but Embarrassment would do, I was desperate.
After I made the purchase, I politely asked the shop assistant, to kindly dispose of Embarrassment.
I have delighted for the time being.
Yeah Right!!!
As time went by, I began to experience a fresh set of challenges with my new stroller.
Despite that the price seemed right, I made the mistake of not checking to see what I was paying for.
It didn't take me too long to realise that, the new stroller wasn't suitable for my six weeks old baby as the seat didn't recline as far back as I had expected.
Not only that, it didn't come with any additional accessories like a rain cover or a foot muff. As a result, I had to spend extra money for a rain cover and lost quite a few blankets along the way because my baby always kicked them off.
Another thing was that, although it was easy to maneuver, fold and move around in the city, the wheels started acting up and the brakes soon followed. They would become stiff one day, okay the next. The tires also began to eat away.
Lost and forgotten
To cut a long story short, I forgot the stroller in a busy airport one day. Although it served me for a while, I didn't miss it as much as I thought I would…
The 12 Things You Need To Know Before You Buy A Pram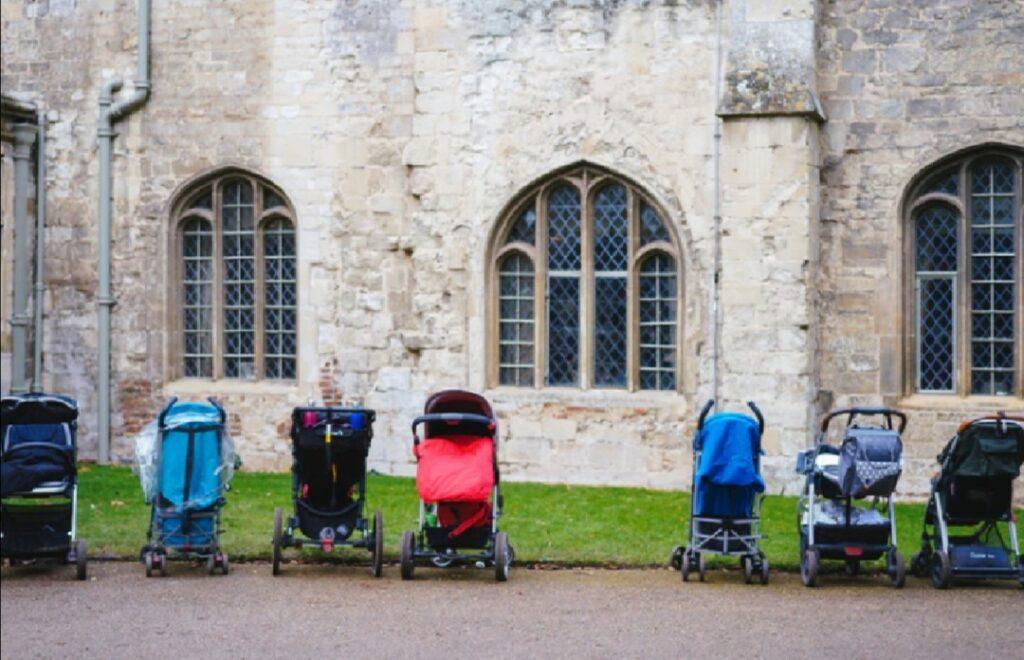 # Start early and don't leave things till last minute
The first things firsts. Start early; have a plan, a budget and be strategic.
Starting early gives you ample time to research, compare and try out brands in the shops.
Besides, it will be very inconveniencing for you to shop around when you bump begins to protrude. This is why starting early is wise.
# Make sure your preferred choice is easy to use by you and by others
A difficult to use baby carriage will be hard for both you and your baby's carer especially if you have to take him or her to a creche or a minder. A difficult to use gear can be very frustrating.
#Like buying a new car, test drive your choice before you buy
It is important that you feel comfortable with the brand you are looking to buy.
Although pushchairs vary in price, you wouldn't want to spend money on something you would regret later. So try it, before you buy it.
# Consider your space
Avoid buying a pushchair that will take up a lot of space in you home or you car boot.
# Be certain of what you're paying for. Check it out!
Before you buy a pushchair, be certain of what you are paying for. Ask to know if the pushchair comes with additional accessories, or if the basket at the bottom is large enough for your shopping, if you don't have a car.
Checking things out and asking questions will help you make an informed choice.
This way, you won't be disappointed after the purchase or spend more eventually.
# Make sure it's not very heavy
Heavy pushchairs are very inconveniencing and difficult to manage.
# Hand me down or preowned
Based on my experience with a hand me down baby carriage, I'll say be sure of the source of the pushchair.
Make sure it's in perfect condition and is clearly labeled to show it's compliance with the latest  British Safety Standard BS EN 1888: 2018 or BS EN 1888: 2019 or the European Standard ECE R44/04 or R129 i-size.
# You can add them to your gift list.
You can ask for them as a gift from your family or friends. It is a very good way of managing the limited resources you have available.
This is what new mum, Roisin did.
She said: ''I just like it and I heard good things about the infababy buggies, so I got it as a gift actually but I told my mum that, that was the one I wanted and she got it for me.''
# Know the pushchair that's most suitable for your baby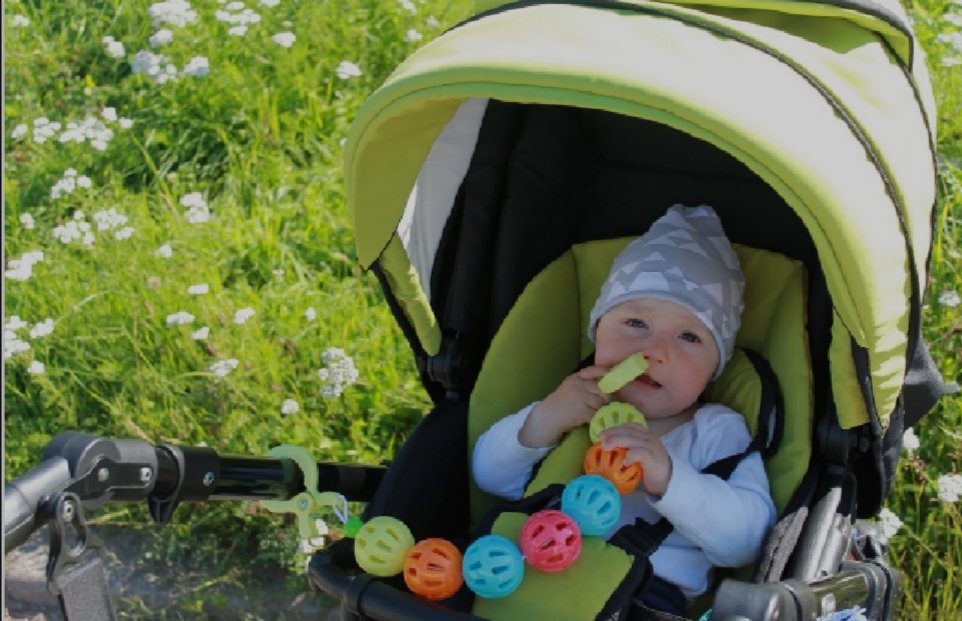 This is very important so that you would avoid buying something meant for a toddler for your newborn.
Better still, you should buy a pushchair that adjustable to meet your baby's growing needs.
# Go for bargains, get older models
Going for bargains is a good way to make your money go far for you.
You could also opt for end of season sales were you can buy older models. The older models are sold cheaper.
# Make sure your  preferred choice is easy to clean
You might want to pick a pushchair that is manageable and easy to clean. This is because your baby's pushchair could be a breeding ground for bacteria.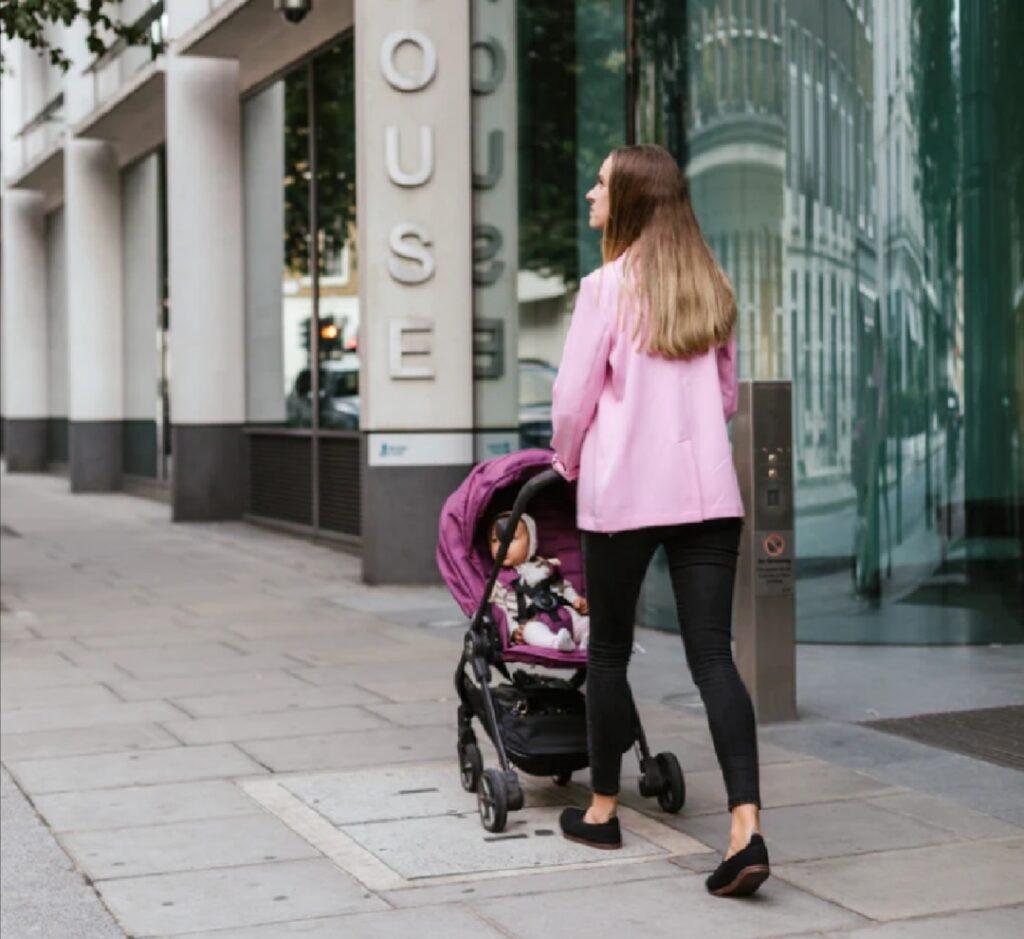 # Put your lifestyle into consideration
As a new mum, your shopping decisions are always made in the best interest of your baby.
When shopping for a pushchair, however, you needs and those of you baby should be equally considered.
According to Mamas and Papas: ''To find one that's ideal, it's recommended that you choose a pushchair that not only suits you baby's needs but also you lifestyle, whether that's bus-hopping on public transport, taking baby hiking or long car journeys with you brood.''
In choosing a pushchair to match your lifestyle, they suggest that you choice has to be compatible with you unique needs.
For example, do you travel a lot by car, bus or train or do you do more walking?
Are you more of a stay at home or an outdoorsy mum?
Do you have to take the baby to a childminder or a creche?
Your lifestyle parametres are very important, when choosing a pushchair for baby.
This List Is Inexhaustible
So, mums, you have read about my stroller story and hopefully you learned about the 12 things you need to know before you shop for a pram.
I must say that the above list is inexhaustible. Still, it serves as a guide worth considering.
In my next post, I shall tell you more about the differences between pushchairs, buggies, prams, strollers, and more.
Till then, stay safe.Thank you and please leave you comment below.