The Newborn Baby Essential Checklist on a Budget, The Big Things
In my last post, I shared a good bit on the small things with a promise to conclude on the topic today.
Here are some more items we can include in our small things list:  A baby thermometer, pacifiers (optional), bottle warmer (optional), baby flask (optional) and baby laundry basket and the bedding essentials.
The Bedding Essentials
When picking out bedding for baby's cot, carrycot or Moses basket, the vital thing to look out for is comfort and breathable fabric.
To this end, fitted cotton sheets are advisable. A fitted sheet is a practical way to go because it grips firmly around the mattress and helps guard against suffocation.
Your bedding essential list should include
Fitted sheets
Washable mattress pads
A mattress protector
Heavy blankets (optional)
Receiving blankets (optional)
Also, bear in mind that it is hygienic to wash sheets and washable mattress pads regularly as well as to thoroughly wipe the mattress protector as they quickly soil from burp drools and nappy leaks.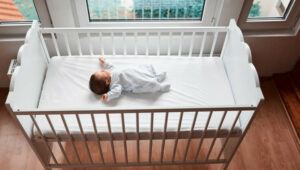 Finally, it is important to keep the baby's sleeping space free from clutter to avoid the risk of suffocation.
Cot bumpers, baby quilts, sleep positioners, soft objects, toys, and pillows are not allowed in any area where you lay baby to sleep.
The U.S Food and Drug Administration (FDA) says:
To reduce the risk of sleep-related infant deaths, including accidental suffocation and Sudden Infant Death Syndrome (SIDS), the American Academy of Pediatrics recommends that infants sleep on their backs, positioned on a firm, empty surface. This surface should not contain soft objects, toys, pillows, or loose bedding.''
Now that we have the small things covered, let us talk about the big things…

The Big Things…
What I refer to as the big things are your baby gear and furniture.
Some of them take up space. They are expensive and are usually one-time expenses.
If managed with care, they could serve you for longer.
Buying In These Times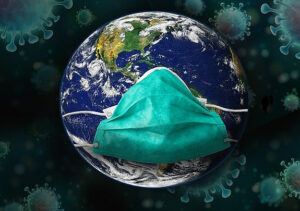 From now on, I have coined a seven-way needs assessment test, to consider before deciding to buy stuff. We should ask ourselves:
The Seven Way Needs Assessment Test
Is this necessary?
Is this practical?
Is it safe for baby?
Can I get it cheaper?
Do I have to pay for it?
Can it be convertible?
Can it serve long term?
Doing this test reinforces your pragmatic stance – strategy and sticking to a budget.
In addition, it will help us to become more resourceful and open to other options before we spend.
# Be Open to Other Options
We all have a huge pool of human capital, and they come in form of friends, family, colleagues, neighbours, and all that.
Use this pool to your advantage. They can be a useful source for some of your needs.
Your local thrift shop can be a particularly good place to find bargains. Some of them are given excess or/and end of season stock from major shops to sell.
There are also online sites where you can get excellent quality pre-owned/ secondhand goods like eBay 
Another resourceful way would be to get offers and discounts from both online and brick and mortar shops.
Or further, still, pay for baby's furniture or gear in instalments in a shop nearest to you. Some shops allow it.
Making use of these money-saving techniques will help your funds even go further.
Here is a voice of caution Only collect hand-me-downs or buy pre-owned items that are in perfect condition and meet safety standards.
Do not be shy to ask questions and politely decline offers when in doubt of safety and functionality. Items like cots, strollers, buggies, playpens, and things of that nature, come to mind.
---
The newborn baby essential checklist on a budget, the big things
Baby Gear Essentials
Your baby gear is a necessary staple, be it relaxing at home, travelling, or just going out with your baby.
# Make Your Choice
What to consider when purchasing baby gear is how it meets your needs and that of baby and, its manageability.
For example, you might want to know if you need a stroller, buggy, pushchair, a pram, or a travel system as they all appear to be similar in a way but different when it comes down to specifics.
# Know Your Preference
Do you travel a lot by car, or do you do more walking?
Are you more of a stay-at-home mum or do you have to take the baby to a childminder?
These are the questions you need to answer when considering what to buy.
The gear essentials are usually:
A sling or baby carrier
A wrapper for backing the baby (if that is a widespread practice in your culture)
A play mat
A bouncer or a swing
A stroller/buggy/pushchair/travel system
Infant car seat/ convertible car seat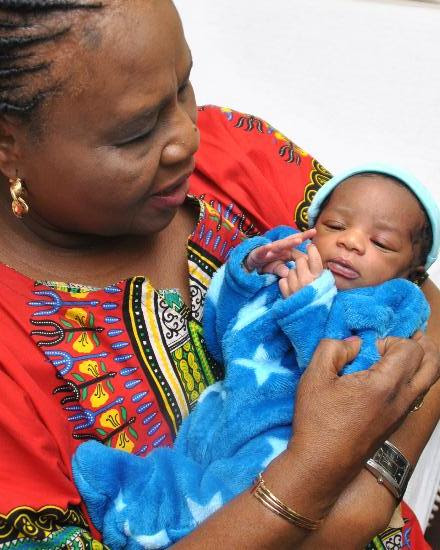 # Safety Standards
Both new and second-hand prams and pushchairs are required by law to comply with the latest British Safety Standard BS EN 1888: 2018 or BS EN 1888: 2019 or the European Standard ECE R44/04 or R129 i-size.
The businesscompanion.info, says that the following are some of the things to look out for, when considering buying a new or secondhand pram and pushchair:
the presence of any sharp edges or points
the folding chassis must have a primary and secondary locking device; do they both engage and work properly?
the safety harness; is it in good condition? Make sure the harness is a secure five-point harness and the straps are frayed
If you are working within a very tight budget, but would much rather go for the brand-new pushchairs, then you must make good use of discounts, sales and offer.
Click here to see the reviews on some of the best convertible pushchairs, strollers, three-wheelers and travel systems to buy and why.
Nursery Essentials
Planning for your nursery does not mean you have to knock down or redesign a whole section of your home to accommodate your baby.
Typically, your baby nursery is a space or a bedroom you have set aside for your new baby which would eventually graduate into the child's bedroom.
It's preferable to keep baby (in his or her own cot) in your room until baby is much older.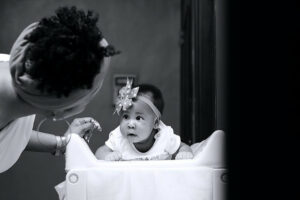 # Deciding  the furniture
When deciding what to buy for baby's nursery, always consider the following:
Can it be converted?
Can it serve for longer?
Is it practical?
# Making a choice, the bed
A lot of times, new mums are usually undecided on the type of bed they should buy for baby.
They are often presented with a wide range of offers from the Moses basket to a carrycot, a playpen, a cot, or a bed cot.
When purchasing a cot or a cot bed for your baby be aware of the British Safety Standards (BSEN716) guidelines for: the space between the bars, the drop-side mechanism, adjustable heights, mattress, circulation and so on.
All these measures are taken to reduce the incidence of cot injuries or death.
The nursery should normally have:
A cot or cot bed
A Moses basket (optional)
Firm mattress (not more than two fingers should fit between the mattress and the cot)
A baby changing station with a drawer where you can change baby and arrange baby's nappy essentials and some clothes.
A toy basket
A chair
A night lamp (optional)
Doing up a nursery depends on individual preference.
My personal choice will be to keep it as simple as possible because from experience, it could lead to clutter.
# British Safety Standard
According to the National Childbirth Trust, 1st 1,000 Days New Parent, "…the cot you choose must conform to British safety standards (BSEN716)".
These are measures we must comply with when choosing a cot, which are the cot frame, the cot mattress, and the secondhand cots.
For example, here are some of the things to be aware of when considering buying a secondhand cot as stated in nct.org.uk:
If it is a very old, painted cot, it may need to be stripped down and repainted. Cots made before 1973 could have used leaded paint, which is toxic.
If it's got a drop-side mechanism, it's best not to use the cot, as the mechanism could be unsafe now.
Unless you know the history of the mattress, and have checked it for cleanliness and size, and are happy with it, it is recommended that you buy a new one.
Now that we are done with the necessary essentials, we shall talk about the Highchair
Feeding Essentials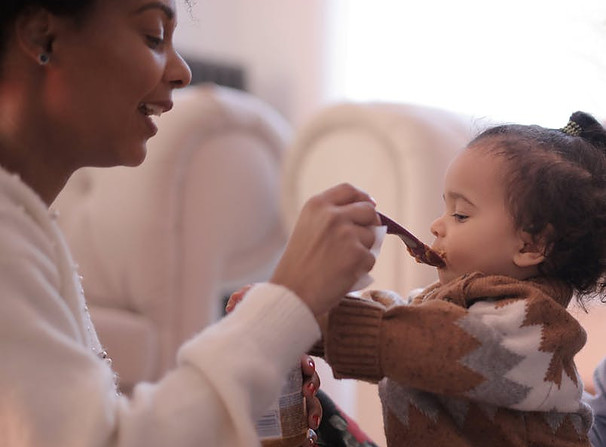 A highchair is an expensive but necessary staple for baby.
Feeding baby in a highchair helps you to establish a routine but it's best to wait until the baby is six months old.
But remember! Baby must be ready.
Most manufacturers recommend six months as the ideal time to begin to use a highchair.
Be sure to always strap your baby securely on and never leave him or her unattended as it is not only isolating but endangers your baby.
The Health Service Executive (HSE), Ireland states:
Only use equipment and sitting devices with a 5-way safety harness''.
When choosing to buy a highchair for baby, think about convertibility and long-term use.
This is because it will serve you for longer and could be converted to a table and chair for when baby is older.
Better still, you can use a highchair that is adjustable and grows with baby.
My Final Thoughts…
Shopping for your baby could be both exciting and a little confusing.
Hope these tips would be useful in your shopping quest. Please join in the conversation by leaving a reply.
Thank you.
Please leave a comment and don't forget to share
Sources and further reads:
https://www.fda.gov/consumers/consumer-updates/do-not-use-infant-sleep-positioners-due-risk-suffocation
https://www.businesscompanion.info/en/quick-guides/product-safety/new-and-second-hand-prams-and-pushchairs
https://www.nct.org.uk/baby-toddler/sleep/cot-safety-features-sleeping-safely-cothttps://www2.hse.ie/wellbeing/child-health/baby-walkers-baby-bouncers-and-baby-chairs.html
How to Keep Your Sleeping Baby Safe? Do's & Don'ts (ibestbabyswing.com)
.