The Newborn Baby Essential Checklist On A Budget, The Small Things
The newborn baby essential checklist on a budget is all about balancing novelty and practicality and yes! there are a lot of fancy things out there, calling for your attention.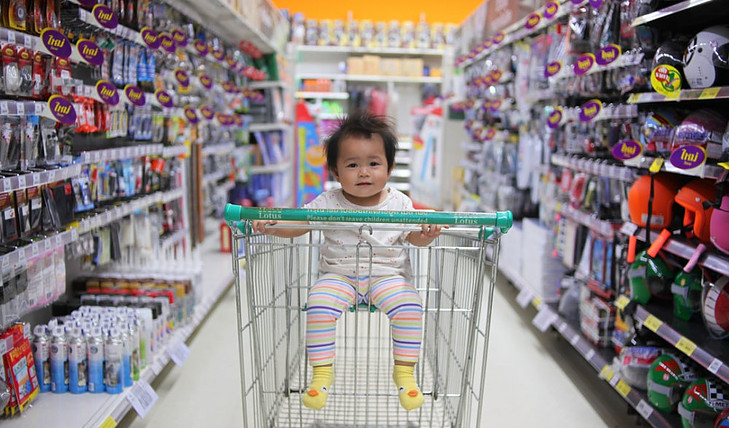 Don't worry, you are not alone. It's a natural reaction to wanting the best for your baby.
You can very well overcome it by being strategic. Have a plan and a workable budget.
Sometimes, you may realise that trying to put your thoughts down on paper could be overwhelming.
This is why it's important to have a plan. With a plan in place, you will fly through this phase easily.
In my last post, the most essential things you must have before baby arrives, I talked about the importance of planning and strategy.
I also told you about the two categories of baby essentials – the small things and the big things.
When you approach your list from these two perspectives, your newborn baby essential checklist can be done on a budget.
Let's start with the small things.
These are the items required for everyday use, some of which I refer to as the money guzzlers.
We will think of them in terms of what to wear and things to use.
Without further ado, what I consider to be the money guzzlers are baby formula, nappy wipes, disposable nappies, disposable nappy bags, nappy rash cream and bath time products.
They are money guzzlers because you spend more on them in the long term.
While baby gears and furniture are paid for once  and can be used over time, this isn't the case for baby formula and the rest.
Where mum is unable to breast feed baby exclusively, the estimated cost of placing baby on formula for a year could be between £650- £2341. The same goes for  disposable nappies.
In comparing the differences in cost between disposable and reusable nappies, the Money Advice Service UK website says:
"Based on an average of two and a half years worth of nappies which comes to about 4000 nappy changes, and £100 of laundry costs:
Average overall cost for own brand disposable nappies: £1875
Average overall cost for reusable nappies: £400
Average overall saving: £1475."
Going by the cost implications, it's better to buy in bulk, utilising offers and bargains so that your money will go far.
The list below is a guide and is adjustable to suit your preference.
---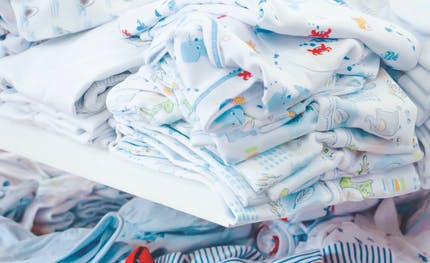 What To Wear Baby And Things To Consider…
Buying clothes for babies could be tricky sometimes because you have to bear in mind the climate, colours, practicality and long term use.Remember also that babies grow very quickly!
The other thing to be aware of, is that people tend to gift babies with clothes which account for the piles of clothes some babies never get to wear.
Interestingly too, babies are also very good at drooling on and soiling their blankets and clothes, implying that mums have to change them constantly and do loads of laundry too!
It will be logical to buy a fairly reasonable amount of everyday clothes for baby at this stage.
To stay within your budget, consider buying few outing clothes, more gender neutral colours (which be used in future),less of newborn and 0-3 months sizes and more of 3-6 months upwards, instead.
The reason being that some newborns come bigger than others and may not fit into the newborn or 0-3 months sizes for long.
Besides that, babies grow very fast.
Clothing Essentials
Laundry detergent of choice
10-15 Bodysuits
10-15 Baby-grows or onesies
5-7 Sleepsuits
5 packs of socks
3 Booties
2-3 sweaters or cardigans
3-4 Soft hats for the winter
3-4 Summer hats
2-3 Receiver blankets
2-3 Swaddle blankets ( lightweight or thick depending on the climate)
5 packs of leggings ( for winter)
A snow suit( for winter)
A Fleece Suit ( for winter)
Jacket
---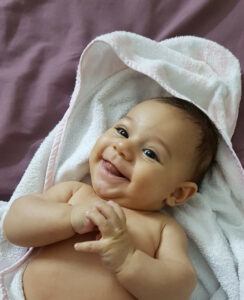 The Things To use And What To consider...
When drawing up the list of things to use, you should think in terms of bath time, feeding, diaper and bedding essentials.
Bath time can be a little challenging for some new mums, I was one of such.
However, this improves with time and as you get used to handling baby, you will soon naturally establish a routine you and baby will come to enjoy.
But it's not always tears and trembling for every baby and mother.
Jeanne was well prepared for bath time from hospital.
Both mum and dad were taught how to bathe baby Larla in hospital which helped them quickly establish a routine that worked for them.
She said: "One wash, one dries and one dressed. Now we just do it solely and have everything ready to go".
So having a routine and bath time things at hand will allow for a better bathing experience for both baby and you.
Bath Time Essentials
A Baby Bath
2 Buckets (optional )
Wash cloths
3-4 Hooded towels
A Bath Time Baby Box (good for organising bath essentials)
No tear Bath wash and shampoo (optional)
Baby Moisturising Lotion (optional)
Baby scissors/ nail clippers
Soft hair brush and baby comb
A note of caution: As stated in my previous post, the most essential things you must have before baby arrives, if you are worried about your baby's skin sensitivity, you might want to wait until baby comes.
This way, you will be able to make an informed decision before stocking up.
Now that we know some of baby's bath time essentials, we will be looking at what baby needs for feeding.

---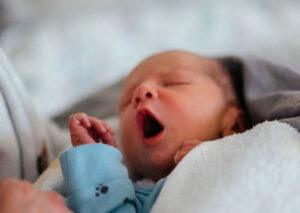 Things you needs…
Feeding essentials for baby are pretty straightforward once you know what you want to do.
While some mums may decide to go the exclusive breastfeeding route, others might opt to start baby on formula. Yet another group of mums may decide to do both.
Regardless of your choice, it's important to have all what you need to help you through your journey.
For the new mum, who is going to breastfeed exclusively, it's advisable to have a minimum of three  bras. They could be good cotton bras   or  very comfortable nursing  bras.
Shopping  for nursing bras is different for every woman, however, the rule of thumb is to shop for your nursing bra during the last leg of your third trimester.
Every breastfeeding mother needs breast pads. There are disposable and reusable breasts pads.
During my time as a breastfeeding mother, I used both. What to look out for in a breast pad is breathability and absorbency.
It's wise to have a box (50pcs depending on the brand) at hand. This way, you will be able to adjust to the quantity you need, depending on how much leaks you experience.
In addition, you will need  nipple cream, a breast bump, a breastfeeding pillow (optional but handy), some breastfeeding tops and a breastfeed cover to allow for discreet breastfeeding in public places.
Feeding Essentials
8-10 Bottles in various sizes
Sterilising kit and Bottle brush
Sterilising Tablets
10-15 Bibs
10-15 Burp cloths
Formula (optional)
When shopping for baby formula, especially if you are a first time mum, it will be wise to wait for baby to arrive before you decide on what brand of formula to stock up on.
This is because some babies may react badly to certain types of milk or may not like milk all together. Therefore, stocking up on formula beforehand in this instance could be a waste of resources.
Victoria, a mother of four, explained that during her time as a nursing mother, she discovered that one of her children, who is now a teenager, didn't like milk or milk based product as a baby, and still doesn't till now.
She said: " She doesn't take milk, biscuit, cake etc. anything made with milk".
Victoria also said that she sampled through different types of formula until she found a suitable one for her last baby, who is now nine.
It was only after she knew what he liked, she started stocking up on his milk. "I waited to see the one he liked and bought loads in stages", she added.
Now thank you know a few things about the feeding essentials for mum and baby, I will be talking about the  nappy essentials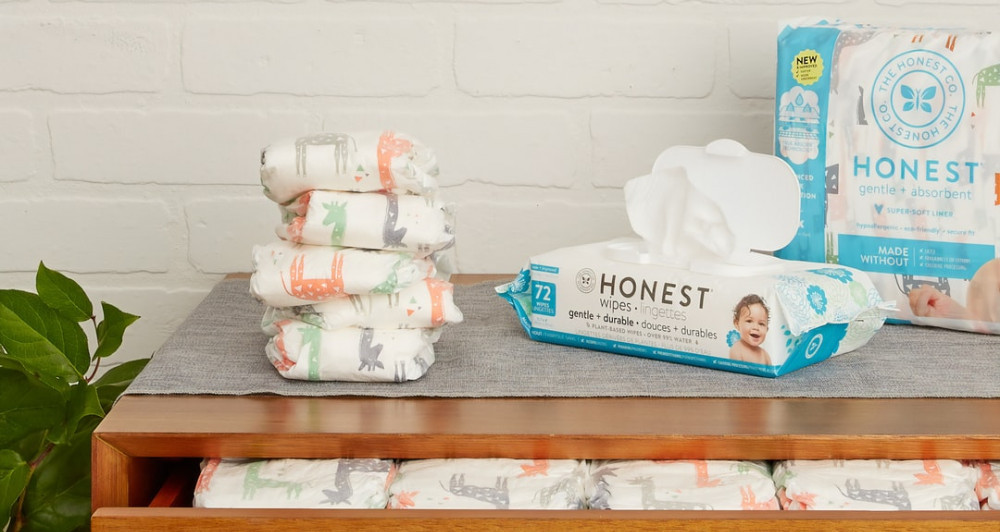 Nappies
As previously stated,  I consider this group of baby essentials to be one of the most expensive,if you choose to use disposable nappies. Reusable nappies are a much cheaper option.
However, you have to consider the amount of laundry and ironing it entails and whether it's  convenient, when out with baby.
Nappy Essentials
Disposable Nappies (sizes from newborn to one year)
Baby Wipes
Nappy Rash cream
Nappy disposable bags
Reusable Nappies ( (optional)
Terry Cloth Nappies (optional)
Muslin Nappies (optional)
Nappy pins or cloth diaper fasteners (optional)
Nappy liners(optional)
Nappy pants(optional)
Changing Mat
Helpful Tips
It is good to stock up on these items, once as you are able to do so.
Plan to buy as much as you can, if possible monthly. If you are concerned about baby's sensitivity, it will good to wait until baby arrives or  buy a brand you feel comfortable with and stick to it.
Also, watch out for offers and bargains, your money will go further that way.
You may want to buy two packets of the newborn size so as not to overstock and buy about two to three boxes of sizes one to seven. Also,  you can use your discretion and buy as you go along.
The new born baby essential checklist is not yet exhausted.
Finally
We shall be looking at the bedding essentials, and the big things in my next post.Please join in the conversation and leave a comment. Tell other mothers what worked for you…