The Most Common Pushchair Faults, You Should Know About As A New Mum
Knowing the most common faults in  pushchairs is  important  when deciding to  buy  one for your newborn baby, and not only that, it helps you to identify the features of a good pushchair.
For Your Information
I want you to think about it like this: Serious injuries, needless deaths, and long term disabilities caused by accidents in children are a significant health issue in the United Kingdom (UK), according to the Royal Society for Prevention of Accidents (ROSPA).
Majority of these are caused by things that are commonly used for our children which includes a pushchair, a faulty pushchair, to be exact.
Today, I'll reveal to you, the most common pushchair faults you must be aware of.
I will tell you what these faults are and how to you can identify them.
And so, to be able to figure out a faulty pushchair, we would have to conduct a pushchair integrity test.
The Integrity Test
An integrity test is a system of tests put in place by employers to ascertain whether a potential employee would be dependable and trustworthy.
Building Engineers also carry out integrity tests on structures to ensure  they comply with best industry standards.
Josh Millet, Chief Executive Officer and Co- Founder of Criteria Corp says:
'' What most integrity tests focus on is an applicant's tendencies and attitudes with respect to rule adherence.''
In the same vein, when I talk about the pushchair integrity test, I mean the measures manufacturers have taken to make their pushchairs compliant with prescribed safety standards.
These measures make pushchairs durable, safe, comfortable, and easy to use for both you and your baby.
Why It's Important
I mentioned earlier that ROSPA says:
The majority of cases, are death caused by the obstruction of the airways such as suffocation, choking and strangulation, and falls ''accounting for the majority of non-fatal accidents'', the organisation adds.
# Some Statistics For You!
ROSPA says that while around 10 children die each year from falls, the estimated cost of treating injured children in both outpatient and inpatient wards is more than £275 million a year.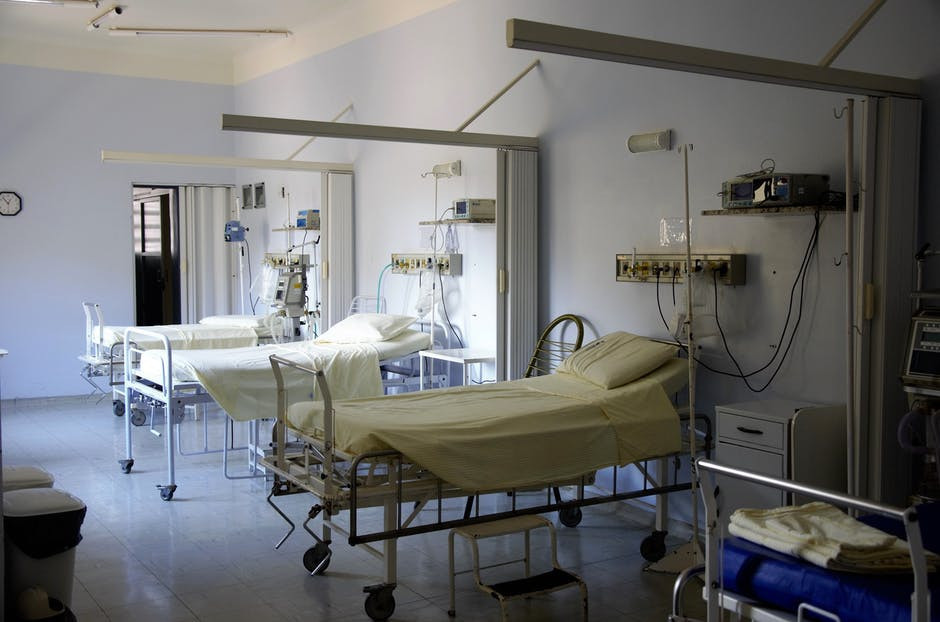 It also says: ''Most falls involve tripping over on the same level. However, the most serious consequences result from falls between two levels, such as falling out of a pram or highchair or falling from a bed.''
# Abide By The Stipulated Safety Rules
With these in mind, the general safety guidelines include that children and babies should never be left unattended, and babies must be safely and securely harnessed in their pushchairs, prams or highchairs.
The importance of these is to reiterate the fact that pushchair manufacturers in the United Kingdom, Ireland and Europe must comply with the latest British Safety Standard BS EN 1888: 2018 or BS EN 1888: 2019 or the European Standard ECE R44/04 or R129 i-size.
It also implies that, manufacturers must in addition to adhering to safety standard regulations, make deliberate efforts at ensuring that their products are safe for babies.
Standards And More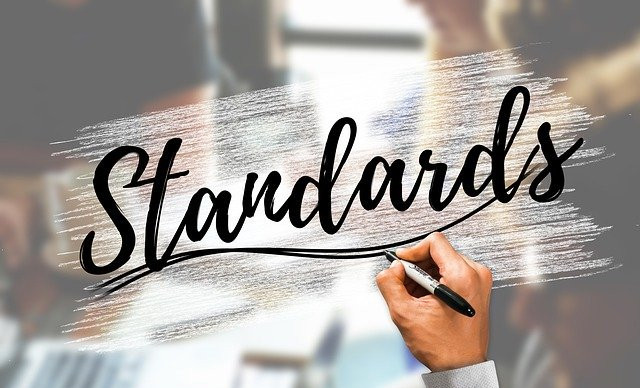 I guess by now, you understand why it's important to know the common faults you can find in pushchairs.
It's simple, faulty pushchairs are hazardous to your child!
I want us to be clear that by pushchairs, I mean all baby carriages- prams, buggies, strollers, pushchairs, all terrain pushchairs and three wheelers.
# You Need To Know About Product Recalls
I'm afraid to say that even in the best of times, despite all, manufacturers still recall products from stores or consumers due to defects that could potentially cause harm to young children.
For example, on June 11th, 2020,ConsumerAffairs, a non-governmental agency in the United States reported:
''Island Wear of Ocean City, Md., is recalling about 940 Umbrella strollers. The strollers violate the federal Carriages and Strollers Safety standard as the location of the restraint system creates a large gap between the restraint and the seat. The child can slip through the gap, posing a fall hazard''.
The reality is that sometimes despite the best efforts put in place these errors still do occur.
The Most Common Faults In A Pushchair
The best way to explain the faults to you effectively, is to revisit my pushchair experiences in my stroller story, because the pushchairs I told you about, best describe the features of a faulty pushchair.
Lessons I Learned From My Past Pushchair Experiences
In telling you the story about my pushchair experiences, I narrated the difficulties I encountered with some pushchairs I owned, and my nightmarish interaction with my friend's red and black pushchair.
The lessons from my experiences for you, is to watch out for those sticky bits when you want to buy a pushchair.
Let's examine them one, after the other:
Wheels
They are always the first to start acting up.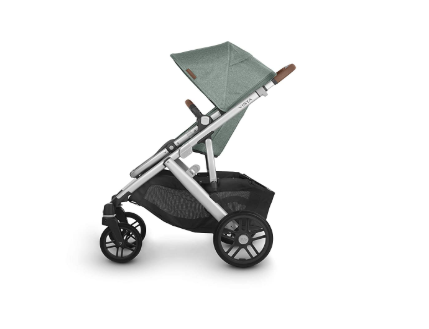 The wheels if they swivel, begin to malfunction, and become difficult to maneuver.
Sometimes the front wheels could jam, which poses a threat to free movement or worst still, the pushchair itself tipping over.
At this stage, they've developed a mind of their own, and wouldn't go in the direction you want them to.
The tyres begin to chop off and wear out and honestly, there's nothing as upsetting as having your clothes or scarves get stuck in a tattered tyre, when you are in a hurry to catch a train or a bus.
When buying a pushchair, make sure you go for a brand that is reputed, to have sturdy wheels, a good shock absorbing front and rear suspension that cushions the effect of shocks and bumps along the way.
This is important for baby's overall safety and comfort.
Defective wheels also means that the pushchair isn't properly aligned, making it wobbly and tilted to one side. This makes it hazardous for the baby.
Brakes
The next thing that begins to malfunction after the wheels are the brakes. This is especially dangerous, if you are a bus and train mum, where the pushchair needs to stand securely locked in a moving bus.
When buying a pushchair, make sure you go for one that is reputed to have a good brakes system. Also, ensure that you can clearly identify where the brakes are .
One of my pushchairs had two separate lock systems. There was a device that could lock the tyres, and then the brakes.
I found that mechanism confusing because sometimes I couldn't tell them apart.
After a while, both locking devices became faulty. The tyre lock would go still on me occasionally, or the brakes would refuse to unlock! It was altogether messy!
A good brake system should prevent a pushchair from rolling down a slope.It shouldn't suddenly lock up your tyres, when you're in a hurry to catch a train or bus, either.
A pushchair brake malfunction is as dangerous as a car brake malfunction by my estimation. For the simple reason that, they both pose a risk to their occupants.
Foldability
One of the scariest things for any mum is to have a pushchair collapse with her baby in it. This isn't a joke, it happened to me! The panic and confusion is indescribable. We want to avoid that!
Another thing is a difficult to fold pushchair! It keeps you fiddling and puffing until you miss a train or a bus.
It can be very disorganising and can cause you some injuries like trapped fingers and broken nails.
My friend's TRBP was a master at this. We couldn't always figure out the folding mechanism. And because it was heavy and bulky, we fiddled at it all the time.
So, a good feature for any pushchair you would want to buy is that it's easy to fold and can open, nicely. Perhaps, a one-hand fold system.
The Hood
The hood of the pushchair is like a shield or protector from direct sunlight or droplets of rain.
They are attached to the upper end of the frame of the pushchair, close to the handlebar.T
hey are important because, they are a good support for rain covers.
When a hood is faulty, it comes off the frame of the pushchair and dangles out. This is extremely dangerous because it can cause injury to your baby.
One of my pushchairs had its hood coming off after a while. At some point, I had to yank it off and go without it. 
When buying a pushchair, go for one that has the hood firmly secured to the frame. This way, you wouldn't have to worry about a hood that pops out all the time.
The Chassis Or Frame
This is the structural framework of the pushchair, which implies that if it's faulty, everything else is going to be bad.
If the chassis is damaged, the whole framework of the pushchair will be misaligned, making it difficult to attach or detach your car seat, carry cot or prams to it.
Another thing to check for is flaky or peeling paints. They can cause toxic poisoning or choking hazards.
Therefore, you have to check for dent or peeling. This is also particularly important for those buying preowned (second hand).
The Seat Back
Newborn babies must be put in pushchair seats that recline as far back as 150 degrees or more.
This is important  because  a reclinable  supportive backrest,  not only aids baby's breathing and spinal development but also baby's  posture and overall comfort.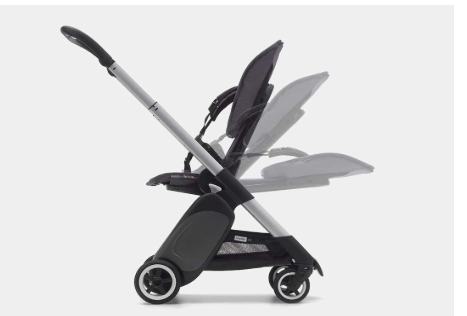 Again, seat backs are also prone to malfunctions and get a bit wonky sometimes which makes it dangerous for the spinal development of a newborn.
It's important that whatever pushchair you decide to buy for your baby, has to be able to recline properly as promised by the manufacturer.
OTHER CONCERNS ARE
The Handlebar
A common defect in handlebars is that they may become very stiff and difficult to adjust for the comfort of a variety of users.
But we shouldn't forget that handlebars with foamy handles could pose a risk of choking for young children.
Especially, if the foam on the handles begin to wear off with age, or if you have this problem from the get-go.
The point I'm trying to make is that, with young children especially those under five, a lot of things are potentially hazardous, that's why they must never be left unattended.
Not even for a second. Your baby must always be within your eyesight and ear shot
The Seat Direction
It is always very good to have a pushchair or a pram that faces the parents when the baby is very tender.
Aside from the added comfort of seeing your baby face to face, you will be able to pick up on any form of distress your baby might have and do something about it immediately.
It could be from choking on his or her own vomit; suffocation from lack of proper air circulation in the pram, as a result of being covered with a PVC cover in the sun, for a long time.
Features Of A Good Pushchair
Safety Tips You Should Always Ask Yourself
The above list can never be fully exhausted because new safety concerns arise  every day.
To safeguard yourself , make sure that any pushchair you buy, has a safety standard regulation code, labelled on it!   
Regardless however, these questions below should be among the hallmark of the safety questions you should always ask yourself.
# Is my pushchair easy to push and use?
Is it maneuverable? Can they go on pavements and kerbs? Do tyres and wheels get in the way of  an easy ride? Is it easy to fold and go? Is it heavy to carry?
# Number two: Is it comfortable?
Are the seats padded? Are the seats wonky? Is the frame properly aligned or is it dented?
#Number three: Is it safe?
Does it have choking hazards or toxic poisoning?  e.g. the paint (especially refurbished secondhand pushchairs).
What about fingers getting trapped in the folding hinges? Young babies get their fingers trapped in the hinges sometimes.
# What about the pushchair harnesses, does it harness the child securely?
Some young children who tried to escape from a pushchair that didn't harness them securely either fell off or got entangled in the straps.
I can't begin to tell you what the outcome of some of those incidences where.
You have to ensure that the pushchair has a five way harness.
It's the safest, because it leaves no room for children to try to wriggle out of the pushchair.
Young children always like to do this.
# Number four: Is the pushchair durable?
Will it withstand the test of daily use, patchy and rough paths?
Would it last as long as the manufacturer claims it would?
For example, if the manufacturers say the pushchairs can last from 0-2 years and over, would it really?
# Number five: Storage
A lot of mums consider storage to be a big issue.
So, do you have the space to store the three to four part pushchair?
If you are a person, who doesn't like junk and clutter, what choices would you make?
Click here to see the  reviews on  some of the best convertible pushchairs , strollers, three wheelers and travel systems to buy and why.
Safety Tips
Avoid covering the pushchair with the PVC rain cover when it's very sunny.
Sometimes, we instinctively let down the cover when it sunny but windy. This could lead to suffocation, if left covered for too long.
Also, always remember to remove the PVC rain cover from the pushchair when you get home, especially when baby is asleep.
Plastic covers suffocate babies and young children.
Please don't overload your baby's pushchair with your shopping load.
It tips it over backwards. It happens to a lot of mums, yours truly, being one of them.
If you bought your product online, never accept a damaged package!
And always read the user manual.
My final thoughts
Pushchair safety is an ever expansive topic that can never be fully exhausted in just one post.
What I have done today, is to make you to become aware of common pushchair faults, so that you will make more informed decisions, going forward.
I have also brought to fore, safety tips you should also put into practice.
Next week, I will be concluding this series on pushchairs, by giving you the opinions of mums and dads about their pushchairs, which will in turn help you to decide the best pushchairs to buy for your baby.
Please leave a comment below.
Further important reads and references:
ConsumerAffairs, USA
The Competition and Consumer Protection, Ireland
The Royal Society for Prevention of Accidents, UK.