10 Tips On How To Make Your Love Last Beyond Valentine's Day
Do you think it's possible to make love last forever? Hypothetically speaking, that is.
I mean, young love, or should I say lust, grows stale. The butterflies in your stomach can become spasms of irritation as time goes by.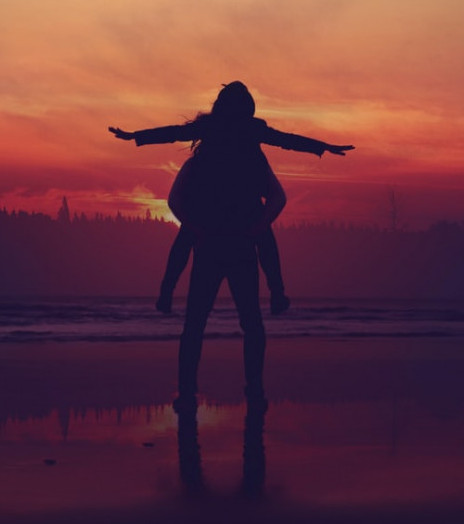 Even the best of relationships have days when they don't see eye to eye, much less speak or touch each other.
Quite a few couples barely tolerate each other these days. They've lost the connection they once shared. The spark is gone. All that's left are triggers  exacerbated by the chronic lockdown.
While some opt to go their separate ways, others stay for  the children's sake, or want to avoid a messy divorce's financial complication.
So what's all the brouhaha over valentine's day anyway? Is it a cheap sell of exaggerated lust?
A friend says that the frenzy around the day is so much, it makes her feel dizzy.
"Why can't we show and express love all year round?!" she asks.
Does True Love Exist?
Well, lust can't last for a lifetime. Only love can.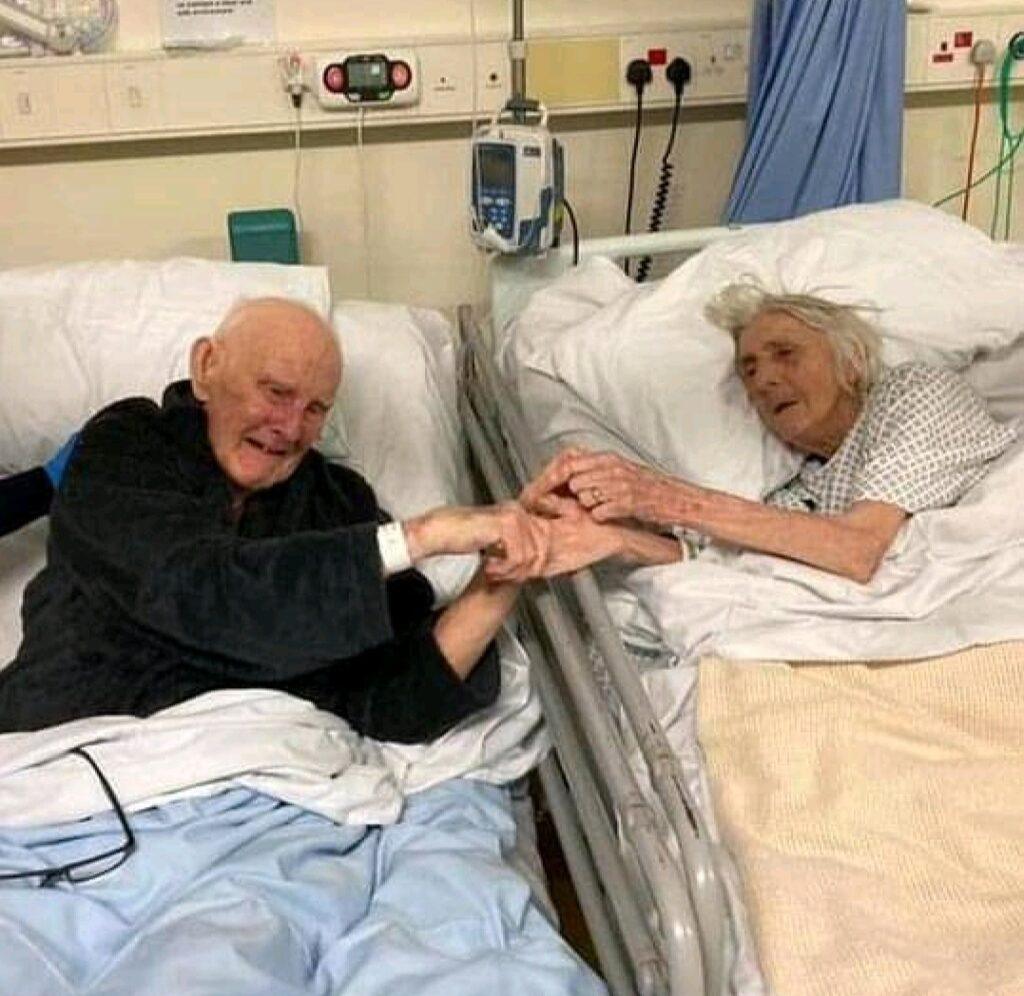 I saw this picture on a friend's Instagram page a few days ago that spoke to this. The image was both heartbreaking and endearing to me.
According to walesonline.co.uk, it was the final picture of the 91-year-old couple, Margaret and Derek Firth, who died of  Covid 19 recently.
The paper said  that the pair were treated initially in different hospitals. When doctors feared Margaret didn't have long to live, Derek was brought in to be with her.
When he joined her at the Manchester's Trafford General Hospital, she asked him, where he had been, the paper  further said.
The online paper reported that the couple's daughter, Barbara  Smith said: "From then she seemed to get better, it seemed to give her a boost."
They died three days apart after being married for 70 years. They were sweethearts since they were 14.
Their picture said it all. You could see that the couple drew strength and support from each other's presence, mutually dependent on one another till the end.
By looking at them, you could sense that it took them more than flowers and wild fantasies to get there.
From their story, I got the message that true love is possible and does exist.
The next question is: Where do we find it?
Where do we find it?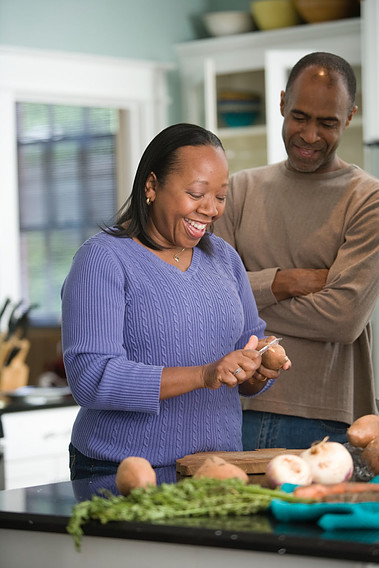 For love to last in a relationship, it must go past the level of fickleness.
A time will come when the only oxytocin and dopamine jerks you'd crave from your spouse, is the pleasure derived from the mutual massages you give each other to help ease your back and neck aches.
Your next orgasmic high could come from the clean bill of health you receive from your doctor.
You'll understand that love transcends a day. Its treasures are found in the things you do for each other and together.
In the  mundane things like, the long walks you take, the plans you make, and the little tasks you complete for each other.
The fire of attraction and turn on will come from the beauty of your companionship.
You'd  see that kindness, patience, and niceness is  attractive!  That real love is lived out in our daily actions towards one another.
In Love, The Foundation Matters
In love, the foundation matters. In other words, you have to be sure of a person before you commit to a long term relationship.
There was a time in my culture (Wakirike Se), when a background check on prospective in-laws was mandatory. They would check to see if there were any sinister traits in their lineage.
Ooh yes! It may sound strange, but families did it to protect their children.
A few families still do it. You weren't encouraged to jump into a long term relationship just like that.
Family members ask series of probing and uncomfortable questions.
It's believed that a good family background coupled with proper upbringing and character formed a solid foundation in a relationship.
Grandparents, aunts, and uncles played a role in helping you make the right decision. They acted as relationship gurus, watching out for possible red flags.
There is also the general notion that elders see things young people don't see.
The notion is mainly held up in love matters because they believe you're too infatuated to see beyond your feelings.
This practice isn't infallible still. In some cases, they are spot on.
Other times, they're wrong, especially when guided by fear or prejudice, as certain relationships, though tipped as disastrous, end up successful.
Generally speaking, getting parental approval before you embark on your love odyssey is something, we consider to be important. It gives the assurance that you're starting the relationship on the right footing.
Unfortunately, there are no foolproof ways of knowing if your relationship will go the long haul.
You can only make your decisions based on the facts presented to you. Tragically, people change, situations and circumstances change people.
This brings us to the next question…
Can Your Love Last Beyond Valentine's Day?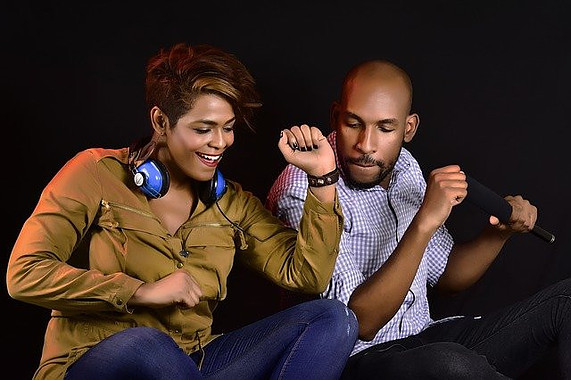 To this, I'll say, every relationship is dynamic is different.What works for Tonye and Mina may not work for Sean and Siobhan.
Sunny and I have been together for almost 30 years. We've cried, mourned, celebrated, and jubilated together, and have also annoyed and irritated each other.
We know where the mines in our relationship are buried, and are continuing to work out ways   to avoid detonating them.
No relationship is lovey-dovey all the time. In these 30 years, I've learned that a relationship could be risky if you enter it with the wrong person.
It has the potential to ruin your life or add tremendous value to it.
For this reason, you must be careful before you commit. Understand what you're getting into and don't get carried away by externalities.
So, can your love last beyond valentine's day? I think it can.  Margaret and Derek Firth's  love tells me  it's possible.
So then, here are 10 Tips  On How To Make Your Love Last Beyond Valentine's Day.
10 Tips  On How To Make Your Love Last Beyond Valentine's Day
I want to illustrate these tips in a story about a trip Sunny and I took to Accra, Ghana, in West Africa, about six years ago.
The events didn't mean much to me at the time, it was just another day in our lives.
It's only in looking back now that I realised that the trip was loaded with salient lessons about love and making it last.
I learned that for your love to last (to have less fights and be in harmony most of the time), you may want to try these tips:
You Must Walk In Agreement
Can two people honestly work together in harmony of purpose unless they agree?
When Sunny asked me to accompany him on the trip to Ghana, I agreed.
This was almost after a million appeals from him, asking me to accompany him on such  trips.  
I ever had a reason not to go, much to the annoyance of one of my sisters. It was either I couldn't leave the children, or had work constraints.
On this occasion, thankfully, I made a conscious decision to go with him. I let go of my excuses, and  was sure I wanted to do it. I had nothing holding me back.
You Make Room For Each Other
Then, we had to pack our suitcases.
We decided on packing only one suitcase; we even had one bag for our toiletries.
While this might appear to be a simple gesture, it spoke volumes to me.
It said to me that this guy made room for me in his space. He wasn't self-centred or inconsiderate.
I made room for him too. I didn't fill up the suitcase with clothes and shoes I didn't need for a three-day trip.
We packed what was necessary to accommodate each other's stuff.
You Have To Be Patient With Each Other
We then proceeded to the Murtala Mohammed International Airport, Lagos. If you live in Lagos, Nigeria, you'd understand what this means.
Luckily, we weren't held up in traffic, so we arrived at the airport on time.
But!!! We waited and waited and waited for the plane to arrive. What was supposed to be a brief waiting-period lasted for almost six hours.
The thought of returning home crossed our minds. We couldn't go despite our endless wait because Sunny had work in Ghana the following morning.
We had nothing else to do than to wait patiently.
If you want to make your love last, you've got to be patient. Be patient with yourself, your significant other, and the things around you that you can't control.
You Have To Be Nice And Kind 
The airline finally announced we should go out to the tarmac to get ready for boarding.
By this time, it was getting chilly, and I was exhausted from the stress.
On noticing this, Sunny wore me his blazer to protect me from the night chills.
The situation around us was chaotic. At one point, we weren't sure we would get a seat or fly.
In the face of this, Sunny was very calm. Rather than blow over, he chose to be kind and nice to me and to those around us.
He didn't allow what was happening to get to us. The least we could do was to be nice and kind to ourselves.
Love Could Be Messy Sometimes. Please Be Forgiving
When we  eventually made it to Ghana and checked  in to our hotel room, I was too tired to be hungry. All I wanted to do was sleep.
In between being asleep and awake, I heard Sunny washing in the bathroom and then ironing. Even though I was wondering what was happening, I was too tired to wake up.
His usual practice would be to get ready for the next day the night before. I assumed he was doing just that, so I didn't make much out of it.
Morning came  and  he tried to wake me up, but I didn't want to get up.
He did everything he could, but I feigned to be fast asleep, pretending to be oblivious of what was going on.
When he noticed my trickery, he sat on the chair by the bedside  to inform me that one of my precious oil bottles had spilled!
I didn't wait to hear the end of his sentence before I jumped out of bed, hoping to salvage my precious oil.
On seeing my dramatic reaction, he smiled. He knew that if he told me about my oil, I would spring up like a tiger.
The truth was that the oil had spilled into his clothes. It had left patches on his shirts and trousers. Stains he couldn't remove despite washing them. That was what he was doing while I was fast asleep.
Sadly, he had no choice but  to wear  them for  his presentation that morning!
When I saw what had happened, I felt  bad.  I blamed myself for packing the bottles of oil, but he refused to let me.
He forgave me and carried on as if nothing happened.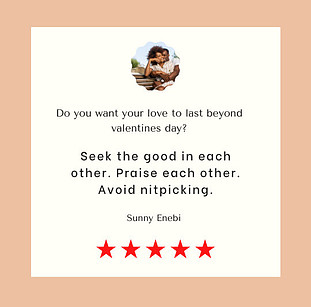 Give Each Other Space
For the three days we were in Ghana, we spent some time apart. While he went to work, I spent  time with myself, relaxing.
When he returned after work, we felt refreshed and  happy to see each other again.
Giving each other space also means allowing the other to follow their dream or passion.
It allows for personal growth and mental balance, which are both necessary for a healthy relationship.
Be Generous
Generosity  might not be in terms of giving money and gifts. You can be generous with your time, compliments, and attention giving.
Do Fun Things Together
After work in the evenings, we would go down to the poolside to listen to some live music and have dinner.
Having fun together is vital for relationships. You laugh and share humour to ease tension.
At the end of the trip, we flew back to Lagos, refreshed and ready to go with the daily grinds of everyday life.
Lessons Learned
The morale of this story is that  starting a relationship is like embarking on a long journey.
You both have to agree to be in the relationship, accommodate each other,  and be patient with one another in difficult times.
Not only that, but you'll also have to be nice and kind, be generous, seek the good of each other, be forgiving, allow room for individual growth and have fun together.
Some of these things may sound cliché, but as simple as they are, they are helpful in making your relationship last.
There is so much to talk about love in relationships. Next time, we'll be talking about loving yourself. I can't wait to see you then.
Please tell us about your experiences by leaving a comment below. And kindly share this with  your friends and family.
.