The Most Essential Things You Must Have Before Baby Arrives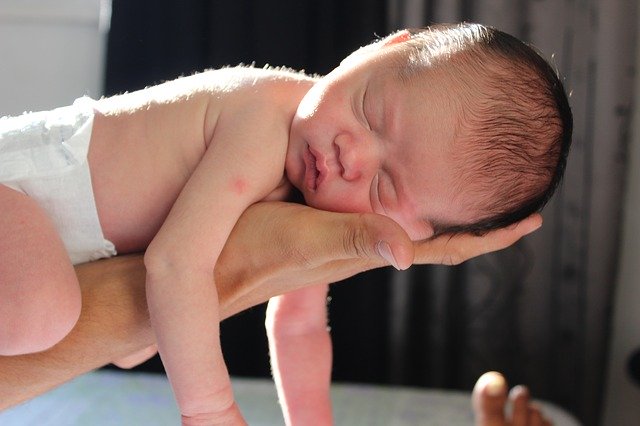 The most essential items you should have before your baby arrives are the small things you might overlook and well…the big things too.
They are important to have at hand as they would free you from most of the post-baby arrival expenses that could soon burden you as a new parent.
But before we talk about what the essentials are, let's first talk about the bumps along the way and how you can avoid them…
The overdrive…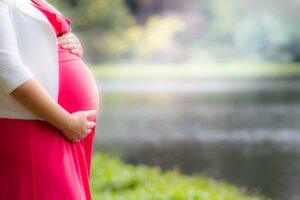 One of the most natural things a lot of women begin to think about after they find out they are pregnant is the baby nursery.
They dream about the colour, the theme, the furniture and the design (I must confess,I did too).
While it's admirable and feeds well into the ecstatic  moment of just discovering you're pregnant, especially for the first time, it would be advisable to be objective about your choices so that you reduce the chances of buying unnecessary things and accumulating junk.
The same applies to new mums, who are over driven by the worry of the huge financial commitment ahead.
However,the flip side of worrying  about the financial commitment is the first baby syndrome.
---
The first baby syndrome…
The first baby syndrome... Is a thing many new mums experience.
It isn't a bad thing in itself but it makes us plunge money into things that might not be as useful as initially envisaged.
The first baby syndrome, makes us spend money on things our baby might never get to use according to Ayaba, a mother of two young children.
Jeanne, mother of a six-month-old boy, said that although she is a minimalist, she still ended up having a lot of outfits her baby didn't need.
"I had 20 or 30 outfits", she said.
Jeanne also said: 'We bought a lot of cellular blankets because they were recommended by the hospital."
She would find out later that sleeping bags were more practical for her because they kept baby warm as he couldn't kick them off like he did his blankets.
And you can't be practical if you have no budget, no objective or plan!
---
No budget, no objective, no plan…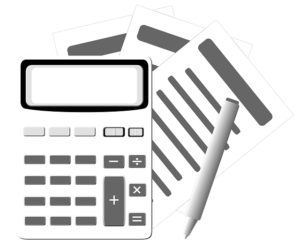 Make a list and have a budget…
When resources are scarce and you have a bunch of things competing for limited funds, spending your money wisely becomes a must.
In addition to that, you need to buy smart; have a budget and make a list of every thing you need (an excel sheet on your device will do).
This way, you can start off before the pressure kicks in.
Think practical…
Being pragmatic is key at this time, according to Felicity, a mother of two.
She said that being pragmatic helped her to scale through the hurdles of her first pregnancy.
She had to settle for what was practical in order to avoid frivolous spending by constantly questioning the need to make certain purchases.
For example, was it better to buy a cot, a Moses basket, a carry cot or a play pen?
Practicality and long term use were her guiding objectives during this time.
With your list and budget in place, you now have a rough estimate of how much money you are going to spend.
I would suggest you write the prices of the items on your list and make little room for unforeseen spending. This way you are guided from the get go.
The next arsenal in your weaponry is to be strategic about your spending. You are half-way there, with a list prepared.
With an already prepared list, when friends and family offer to buy you things or if you need to ask for some hand-me-downs, you would know precisely what you need (and don't be shy to ask if they meet with current safety standards and are in good condition.
We will be talking more about this in subsequent posts). This will help reduce clutter in your home.
When you decide to start shopping, it will be a good idea to look out for seasonal offers, deals and coupons where possible. Also, compare prices before you make any purchase. Thrift shops are another good place to find bargains and pre-owned items.
You can also find heavily discounted and pre-owned items on buy and sell apps like  ebay, Thredup, Therealreal and Poshmark.
Another way could be, to set aside a big thing (a travel system or a cot and mattress etc) in a local shop near you and pay in installments, a few shops allow that.
Planning your shopping around these can help make your money go far.
On the other hand, if you love customised, handmade or vintage clothes, you may want to try Esty.
Set a monthly goal…
It's also helpful to have a plan of what you would like to buy for each month, depending on how far gone you are.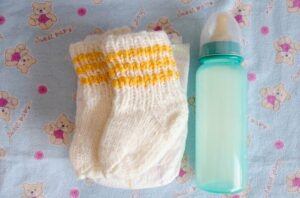 You can set a monthly goal. For example, you may decide to buy a big thing like a high chair for instance and small things like beddings, diapers, wipes, nappy rash creams, diaper bags, disposal nappy bags, nursing bras and breast pads, baby bottles and sterilising tablets and things like that, in a month.
By so doing, you will cover a lot of ground before baby arrives.
Now, that we know  the potential set backs and how to avoid them, we shall be  taking a look at the most essential things to buy before the baby arrives…
---
The Most Essential Things Are…
Doing shopping for your baby can be both exciting and daunting at the same time. You would have a deluge of solicited and unsolicited advice from friends and family.
Besides, what works for one, might not work for the other and so you might find yourself in a maze of conflicting opinions and might get all the more confused.
Some of us, might have a clear idea of what we want but might be bugged down on how to go about deciphering what is most essential or not.
Let's start with the small things or the consumables things.
Mina, a mother of four and grand mother, said:
"When resources are scarce, it's unnecessary for impulsive buying," since the baby would only need so much in the first few weeks home
She advised that new mums should invest in practical items like; good quality nursing bras and breast pads,nipple cream,feeding bottles, teats and bottle brush, sterilising tablets (if you are unable to breast feed exclusively),practical clothing items like baby grows and vests- long sleeves, short sleeves and sleeveless, socks, bibs; some cotton nappies, burp cloths, receiver blankets, rattles for sound recognition and things like that.
All the mothers we spoke to agreed that, diapers, baby wipes, disposal nappy bags and nappy rash creams are some small things you should stock up because they run out fast and would be handy for those wet months.
From my experience, stocking up on diapers is a must but be careful not to do too much of the newborn size, one or two packs may be good to start with because babies grow so fast and in some cases, maybe too small for some babies.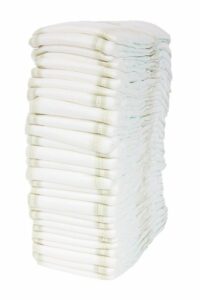 The practical thing I did was to stock up on all the other sizes from one – seven. I had a year's supply.
It has been estimated that babies use about 2500 or more diapers a year. I would say to be on the safe side, you could buy about three boxes of each size. They are about 99 or more per box depending on the size.
You can always stock up for the future as you want. And most importantly, check for expiry dates and hold on to your receipts, just in case.
Just a note of caution here, if you worry about your baby's skin reaction to certain brands, you might want to wait until your baby arrives. That way, you can test for the best diaper brand for baby before you decide to stock up.
The same applies to baby bath products. My eldest child reacted to certain brands as a baby, we had to keep trying until we found a suitable one for her.
Felicity said that, a secure place for her would be feeding bottles, a sterilising unit for cleaning baby food sets, towels and a few early years toys.
She also said: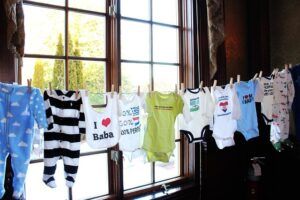 Mothers like Ayaba and Jeanne both agree that it isn't necessary to invest in a lot outfits for babies. Again, they advise it's best to go easy on the newborn sizes and go for the larger sizes,instead.
In addition, you would also need; one or two cardigans, a shawl, flannels, hats, bootees, muslin squares, hair combs/ brushes, cotton  pads, baby scissors, baby thermometer and changing mat.
---
When purchasing the big things, you have to bear in mind that they are expensive but good investment for subsequent babies.
For these, we are looking at a cot plus mattress, a sling, a carry cot, buggy, a bouncy chair, a travel system and things like that.
You can get preowned and discounted items like strollers, high chairs and swings from buy and sell apps like eBay and Mecari but be sure that they are in good condition and safe for baby.
---
Start early, buy smart and always ask for help…
So, mums! This list is inexhaustible and adjustable and could differ from person to person, therefore you can always add to your list and buy as you see fit.
The idea behind it, however, is to help you as a new mum, to navigate through this beautiful journey you are about to embark on, fully equipped. And remember to buy smart, start early and always ask for help.
You can please leave your comments below and tell us what worked for you…