Popular Reusable Nappies Cloth-eez Workhorse By Green Mountain Diapers (GMD)
About Cloth-eez Workhorse Fitted Nappy
Cloth-eez Workhorse Fitty Nappy is a workhorse of a nappy.
The Cloth-eez Workhorse Fitted nappy is very popular within the cloth diapering community and is reasonably priced.
The price ranges from $11.95- $14.95 per individual diaper but you save 5% when you buy up to six.
GMD is an American family owned business founded 22 years ago by Karen.
She describes the company as:
The leading online resource for natural cloth diapers serving families who choose reusable diapers."
Its Best Attributes
If you are looking for something that's resilient, affordable, absorbent and less likely to irritate your baby's skin, then you might want to consider this nappy.
It is a fitted nappy and must be used with a wrap/cover in order to function as a complete set.
A mum described it as
soft, comfortable, flexible and practical".
Sewn On Overlap
It is made up of 100% cotton prefold diaper fabric with a built-in booster overlap.
It comes in two types of cotton -100% bleached (regular) cotton and 100% unbleached (organic) cotton.
Bleached and Snapless Closure
It also comes in two styles – with closures (snaps) or without closures (snapless).
The snapless styles have longer wings which are usually held in place with a snappi, boingo or nappy pin ( I'm averse to pins because I had a nasty experience with them).
Organic and Snap Closure
Some mums prefer them to the snap closure styles because they say it gives a more customised fit for their newborns.
To use, they must be first prepped.  The organic cotton nappy needs to be washed about six times with hot water and detergent before first use.
The Five Sizes Of The Cloth-eez Fitted Nappies
The Workhorse Fitted is a sized diaper and comes in 5 different sizes that cross over well into each other.
Newborn for birth to 10lbs (4.5kg)
Small for babies between 8-14lbs (3.6-6.4kg)
Medium for babies between 12-23 lbs. (5.44-10.4kg)
Large for babies between 21-30lbs (9.5-10.4kg)
Extra-large for babies between 26-38lbs (11.8-17.2kg) to two to three year old.
The nappies come in age appropriate layering to meet the baby's absorbency needs at every stage.
For example, the newborns and small sizes have six layers in the booster overlap while the sizes medium to extra-large have eight layers in the booster overlap.
A Quick Overview
Material
Two Types of Nappies:
100% Bleached Cotton
100% Organic Cotton
Size System
Newborn/ Small/ Medium/ Large/ Extra Large
Prep
Yes
Style
Unisex
Type
A Fitted Nappy
Design
White / Off White Colour
Price
$$$ ( Check for current price)
Our Rating
9/10
The Pros And Cons Of The Cloth-eez Workhorse
Pros
It Provides Customised Fit
The Cloth-eez fitted nappies are sized which means they provide customised fit for babies across the board, so no baby is left out.
It's Durable
It's 100% cotton which makes it durable.
It Washes Well
Being cotton means they wash well, leave no stink and no need to strip.
It's Affordable
It is very well priced.
It's Absorbent
They are very absorbent, soft, stretchy, and flexible.
It's Manageable
They are easy to use for dads and others.
It's Good For heavy Wetters
They are tipped as excellent for day and overnight use and for heavy wetters.
Cons
It Takes Too Long To Dry
Because of the layered booster overlap, they take too long to dry.
It Leaks
The majority of the complaints were about leaks.
Sizing Issues
Diapers run too small in size and fits awkwardly around the waist and back
Some mums felt the nappies worked better in the small or newborn stages of their babies than when they became older
It's Bulky
It's bulky between the legs
Rubs Against Baby Private Area
A mum complained that the wet nappy rubbed her baby's private area raw.
To Achieve Best Results
You can use an additional hemp insert to help improve absorbency.
Using it with an extra layer of hemp with Disana wool covers came highly recommended by many mums.
If you think your baby might be allergic to wool, then you can use the Cloth-eez Wrap or Thirsties Duo Wrap Cover.
If you decide on purchasing any item through any of the retailer links provided on this site, I may earn an affiliate commission as a result.This is not a sponsored post.
(Kindly refer to our affiliate disclosure for more information).
Avaliable On
Amazon
Geffren Baby Super Plus Hemp Insert
Thirsties Hemp Insert Small
Thirsties Duo Hemp / Organic Cotton Prefold
Thirsties Duo Wrap Cloth Diaper Cover, Snap Closure, Aqua Size 1 
Disana Organic Merino Wool Nappy Wrap / Diaper Cover Overpants 62/68 Natural
Also Check Out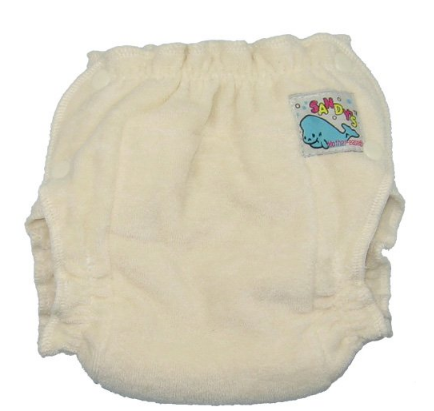 Mother-ease Sandy's Cloth Diaper (Small, Unbleached)
Mother-Ease Air Flow Cover
Conclusion
These nappies had a higher percentage of positives than most reusable nappies.
There are also those who didn't like them. I think it's worth giving them a try especially because they are reasonably priced.
I like that the diaper comes in organic and regular cotton and snaps and snapless options which offers mums choice.
They are pocket and user-friendly.
They are breathable and don't leave any stink. Also, because they are easy to use and very practical.
I like that the company provide valuable online resources for their customers. Their orders also come with a 16-page user manual on how to wash cloth nappies, for first time cloth diapering mums.
However, there were complains of leaks, issues with sizing, bulky and the odd complaint of rubbing against baby private area when wet.
I will  score them 8.4 /10
What has your cloth diapering experience been like?
Kindly share some of your insights with us by leaving your comments below.
Please feel free to share.
Reference
Cloth-eez Fitted Diaper Images Courtesy Green Mountain Diapers.com
Videos Courtesy Manufacturers' Website